Residential Glass
FREE IN-HOME Estimates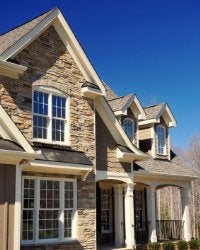 We Offer:
Picture Window Glass Replacement
Storm Door Glass Replacement
Insulated Glass Windows
Fogged & Broken Glass
Skylight Glass Replacement
Custom Mirror Walls
Glass Table Tops
Screen Window Repairs
Window Repairs(Balances & Hardware)
Fogged & Broken insulated Glass
Do you have glass in your home that is fogged up? This is caused by a weakness in the seal that holds the glass together and when broken allows moisture to get between the panes of glass and can make the window almost impossible to see through. Here at Consumer Glass we offer Free In-Home Estimates to access the damage and properly replace the issue glass. Ask today how we can upgrade your windows to high efficiency glass and save on those energy bills.
Custom Mirror Walls
Consumer Glass custom mirror walls can dramatically enhance any home, creating in many cases a greater and more immediate visual impact than any other decorative medium. With the strictest attention to detail, Consumer Glass designs, creates, decorates and installs mirror walls for original constructions or renovations, in any style imaginable. The finished product can shape, expand, accent or lighten any room, regardless of size or architectural configuration.
Glass Table Tops
We provide excellent craftsmanship on all of our glass tops. All of the latest machinery and technology is used to ensure the utmost quality. Fabrication includes edging, beveling, drilling and plate grooves. Our tops are available in clear, gray, bronze, etc. We fabricate tops from 3/16″ up to 1/2″ in thickness.
Below are some of the edges we provide: